After-work hike near Basel
When you tell people you live in Switzerland, they often assume you live in the mountains. Reality though is different because the alps cover only a part of the country. 🙂 
 But the area around Basel has some soft (and some not so soft) hills to offer and the hike to the top of the Gempenplateau is one of my favourite after-work hikes. It is just 20 min by car from Basel and after the partially steep climb you get rewarded with an impressive view. 
I usually park my car just below the Dorneck Castle, which is the first eye candy on this hike. It's free to walk around and discover the ruins of what once was an impressive castle when it was built in the 11th century. Like in many places in Switzerland there are grills provide there, inviting you to bring some food and enjoy a barbecue. 
In case you came unprepared – don't worry, just a few minutes walking away is a restaurant with a large terrace that overlooks the valleys of the region.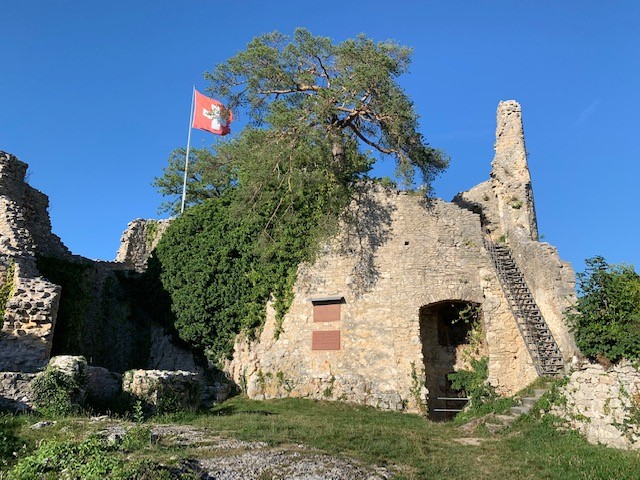 Once you've passed the restaurant a wide meadow welcomes you and you can see the destination of this tour already: the Gempen tower, looking cheekily over the treetops. From here it's about 2.5 km to the top. The trail leads mostly through shade providing forest for which you're grateful during the pretty warm summers without any breeze.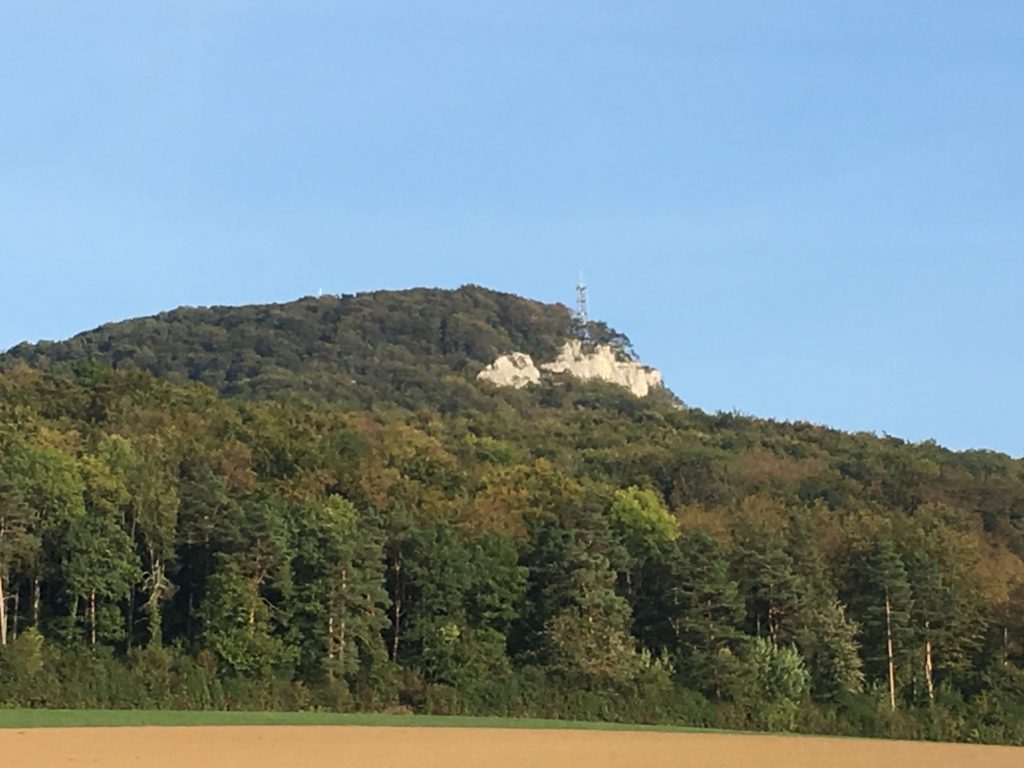 Depending on your fitness and picture per km frequency you arrive after 30 to 60 min at the top of the mountain. Now there's just one more thing to do: have a 1 CHF coin ready (per person) to buy access to the metal tower. This last climb of 28 m via 115 steps is nothing for people with vertigo as it screeches, shudders under your steps and moves in the wind. After all, it was built in 1897! But it is so worth it! You're standing at the highest point in the area and have an impressive 360° view. 🙂 Just hold on to your phone!

From the top you can see yet another restaurant the "Bärgbeiz Gempenturm" which is open every day except Mondays and Tuesdays and offers decent food and drinks. 
I like this hike because it's so close nearby and it's so easy to get there. Its intensity can easily be modified by the walking speed you choose that day, so make it a walk or a workout just as you wish. There are also some alternative routes available and If you don't have a car you can get there also by bus. So it's a great hike for everyone, try it out! 🙂