See the alps from Baselland
Not all of Switzerland is equally mountainous, but fortunately, the area around Basel offers some beautiful hikes.
One of them is the hike from Langenbruck (meaning long bridge)  to the Belchenflueh summit. You easily get there by car or by bus (Postauto). 
It's a 4.5 km hike covering 400 m of elevation leading along yellow speckled meadows and through old mixed forests.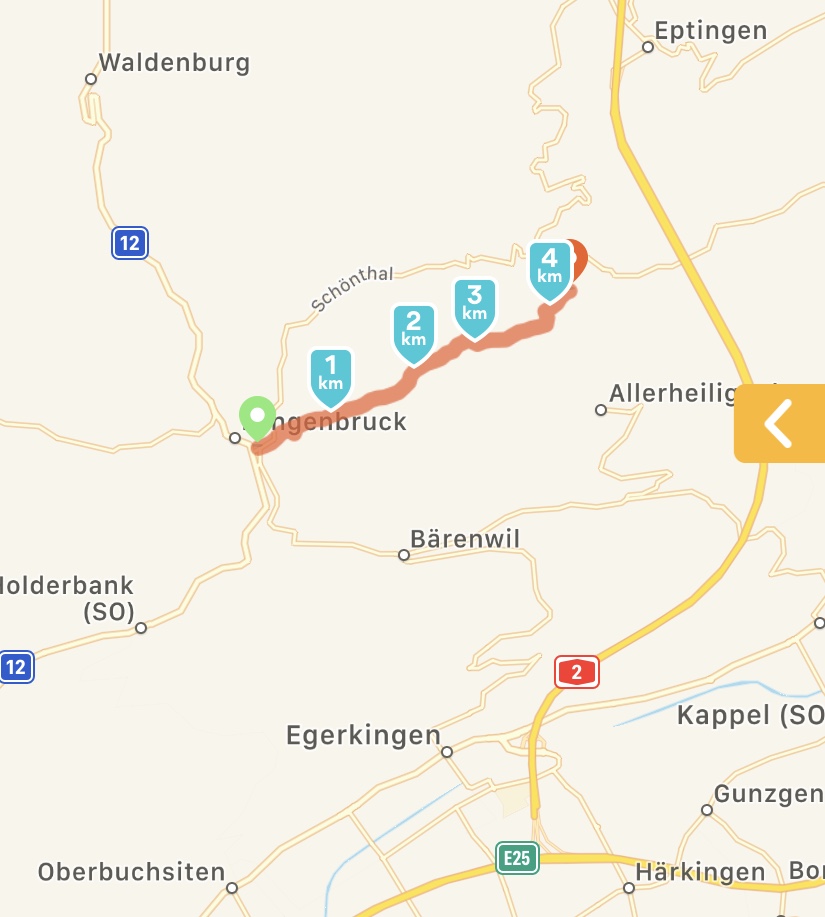 Starting from the center of the little town, you'll instantly find the orange hiking signs, so just follow the ones indicatin "Belchenflueh". The trail starts with a nice climb to "warm up". If that's a bit tough in the beginning just turn around and take some pictures of Langenbrugg while catching your breath elegantly at the same time. 🙂 
The little tar road melts into a dirt track before it meets the forest for the first time. The path splits a couple of times, giving you the choice which way to go to the top, but both showed 90 minutes of hiking time. it leads past some farm houses, over meadows and in and out the forest. It really is an enjoyable, diversified walk that provides shade and sunshine alike. 
Once you reach the steps you know you're nearly there, so brace yourself and push through – the view is so worth it. And if you look really closely, you can see the white tops of the alpine mountains in the layer of clouds on the pictures. It took me quite some time before I realized they were there. 
I did this hike today for the first, but definitely not for the last time. It's a perfect hike for a Sunday, when you don't want to exhaust yourself too much. With the travel time from Basel by car being just about half an hour it's not too far out either. And if you're lucky, you get a stunning and undisturbed view on the Alps!